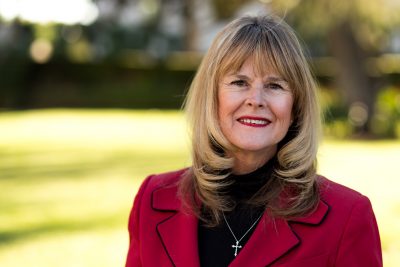 Debra J. Rice Esq.
Location:
Riverside, California
Phone:
Fax:
866-702-4011
Email:
Debra became a Licensed Vocational Nurse in 1974 and a Registered Nurse in 1980. She then went on to Law School in 1989 where she graduated from Western School of Law in 1992 where she earned a JD in two and one half years while working full time as a hospice nurse. She is still a Registered Nurse and renews her RN certification every year. She is licensed to practice law in California State Court, the California Supreme Court, and the United States District Courts.Debra has been practicing Criminal Defense and Family Law for over 20 years. She has 12 years in private practice, 4 years as a managing partner at Hall, Rice & Associates, and 3 years at the Riverside Public Defenders Office.
In addition to being a registered nurse and an attorney for over 19 years, Debra is a mother of three. She is actively involved in community programs and church related events, such as the Saddleback Justice Task Force, Saddleback Health Care Ministries, and other related Pro Bono Services. She was a member of the 2005 Tsunami Disaster Relief Team to Bande Ache, Indonesia, and the 2005 Hurricane Katrina Disaster Relief Team. Debra is a proud member of the Saddleback church PEACE Plan, and has been on two mission trips to Rwanda, Africa in 2006 and 2010.
Debra is a strong supporter of Alternative Sentencing and Drug and Alcohol Diversion Programs. She believes that the courts should be held to a higher standard when dealing with people suffering from drug and alcohol addiction and mental health disorders.
Areas of Practice
Criminal Defense
Family Law
Certified Specialties
Licensed Vocational Nurse, 1974
Registered Nurse, 1980
Bar Admissions
California
U.S. District Court Central District of California
U.S. District Court Eastern District of California
U.S. District Court Northern District of California
U.S. District Court Southern District of California
U.S. District Court Western District of California
Supreme Court of California
U.S. District Court
Education
California Western School of Law, San Diego, California – 1992
Past Employment Positions
Hall, Rice, Managing Partner
Riverside Public Defenders Office
Pro Bono Activities
Saddleback Justice Task Force
Saddleback Health Care Ministries
Tsunami Disaster Relief Team to Bande Ache, Indonesia, Member, 2005 – Present
Hurricane Katrina Disaster Relief Team, Member, 2005 – Present
Saddleback church PEACE Plan, Proud Member
Two mission trips to Rwanda, Africa in 2006 and 2010
Get In Touch With Our Law Firm
Rice & Rice, Attorneys at Law
3800 Orange Street, Suite 280 Riverside,CA 92501 Phone: 951-683-2297 Fax: 866-702-4011